I have been practicing yoga since college. I completed my 200 hour yoga teacher training at the Yoga Lily in June of 2017 and am registered with Yoga Alliance. In December 2017, I completed my prenatal yoga training with the Prenatal Yoga Center and in March of 2019, I completed my teaching requirements to become a Registered Prenatal Yoga Teacher. In April of 2019, I completed my Yoga for All certification. I am also a level 2 Reiki practitioner, DONA trained birth and postpartum doula, a HypnoBabies trained doula, UCSD certificated lactation educator counselor, and a BreastfeedingUSA Breastfeeding Counselor.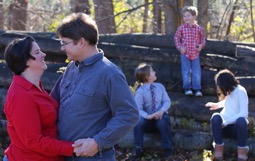 I became a wife in 2000. I am the mother of three children. My daughter was born with an OB at an Austin hospital in 2003. My oldest son was born with midwives at a freestanding Austin birthing center in 2006. My youngest son was born at home into the hands of a midwife in 2012. I did not have a doula at any birth, but did birth all 3 without pain medication. Those births helped shape the woman I am today.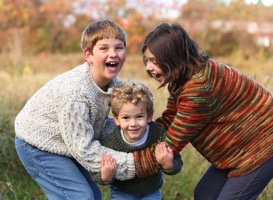 I call myself a professional volunteer, donating a lot of my time to my children's schools and SlingBabies of the Capital District. I run, knit, sew, cross-stitch and read in my not-so-spare time. I love theater and music. I tinker with the piano, but haven't really played in years. I was once an electrical engineer, and I coach FIRST Lego League teams for my children. I consider myself a bit of a geek.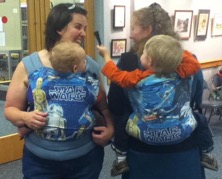 My parenting style is attachment based. We have shared a bed off and on with all of our children. We wore all of our children through their infancy and my youngest son still requests it for long outings. I believe in the benefits of extended breastfeeding and hope, someday, to add International Board Certified Lactation Consultant to my list of titles. I acknowledge that everyone has their own style and don't seek to push my values on anyone else.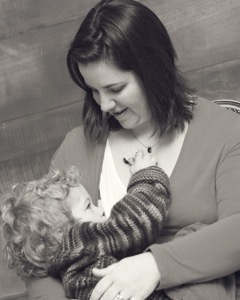 We cloth diapered our sons for their first year and a half. I use mama cloth. I am sold on the benefits of both, but also use disposables when it's more fitting. I did a great deal of research prior to choosing cloth and will happily discuss the advantages and disadvantages of many brands and methods for long periods of time.
My parents divorced when I was young. I am fat and have struggled with eating disorders for many years. My father passed away when my daughter was 3 months old. I suffered postpartum depression and anxiety after the birth of my oldest son. My brother died when he was 30. My mom passed away when I was 41. For years, those events defined who I was. Yoga has helped me find the positive in all of those events and realize that I am stronger because of them. They brought me to work for myself in several different capacities so I can focus on being present for my family.
Yoga has also helped me to be more present, improved my focus, calmed my anxiety, helped me choose my words with more purpose, and has made me physically stronger.
I hope to help people love the body they're in. We will focus on how poses feel and what they can do for you and your growing baby. I want you to focus on what makes you happy and connect with the good parts of your life so you can be stronger, too.
For the most part, I am an open book. I love to answer questions and invite you send me an email asking any you might have.